Aloha! Check out our Top Luau Party Picks!
Aloha! We've got you covered with all of the cutest Hawaiian Luau Party decorations, tropical food and treats, and Luau party favor ideas!
Check out our favorite finds in this curated Hawaiian Luau Party Collection!
TROPICAL LUAU PARTY IDEAS AND DECOR:
Decorate your party tables with this glittery flamingo, pineapple, and palm leaf confetti!
These golden pineapple straws will have your guests sipping to the last drop.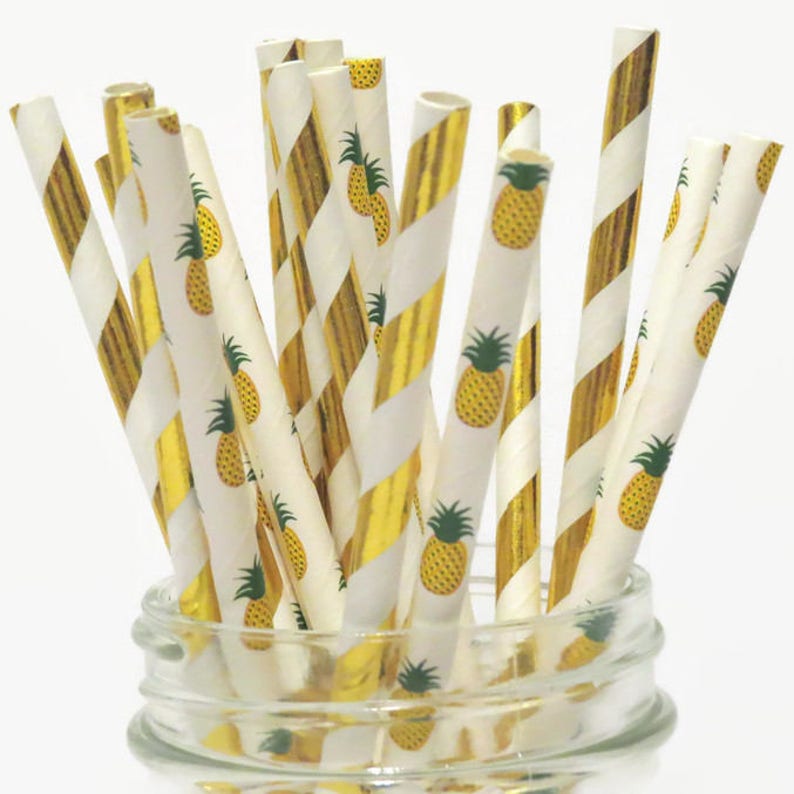 Highlight key areas of the party with signs to include a message for your guests. This Take a Lei sign will let your guests know they can help themselves and grab a lei.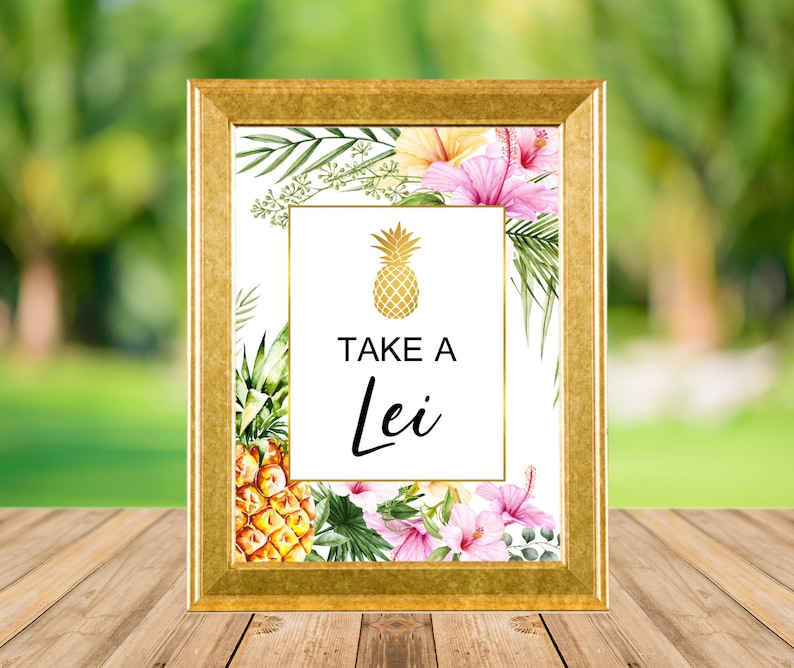 4. Luau Pineapple Cupcake Toppers
These pineapple cupcake toppers used on donuts is such a cute idea! Your guests will rave over these!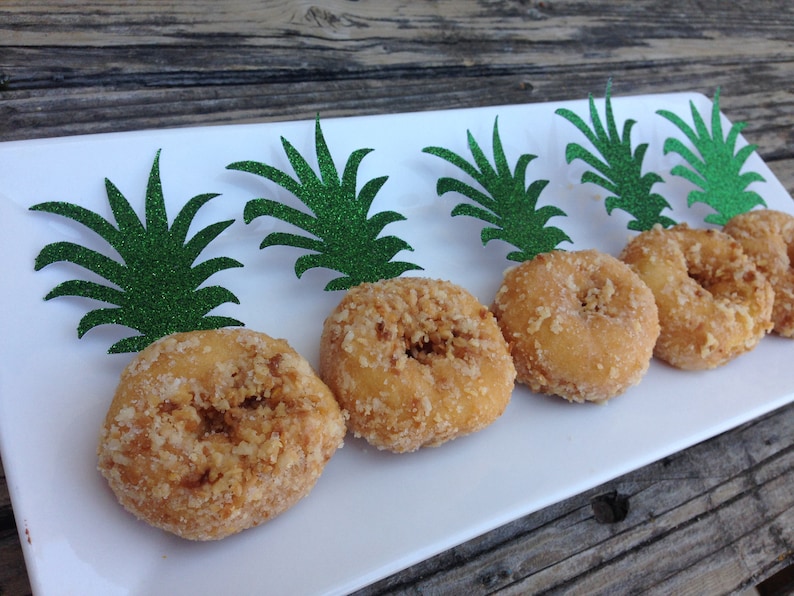 5. Pineapple Happy Birthday Banner
A flamingo and pineapple banner that is perfect for kids or adults! Share your Happy Birthday message with this one of a kind pineapple banner.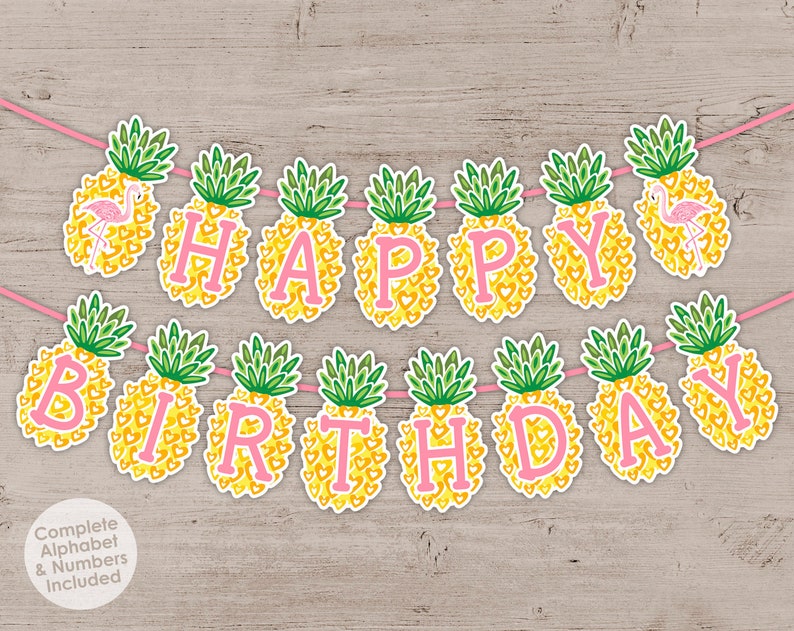 6. Tropical Letters Custom Name
For an added personalized touch, include your child's name as table decor. The great thing about this is you can use it for bedroom decor after the party is over. Double win!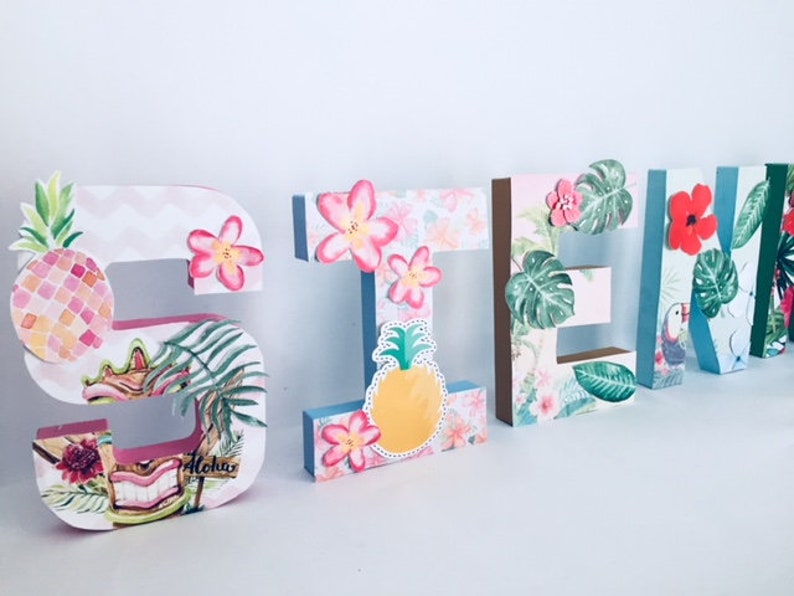 This pineapple cake is too sweet for words! Sometimes the most simple ideas are the best ideas!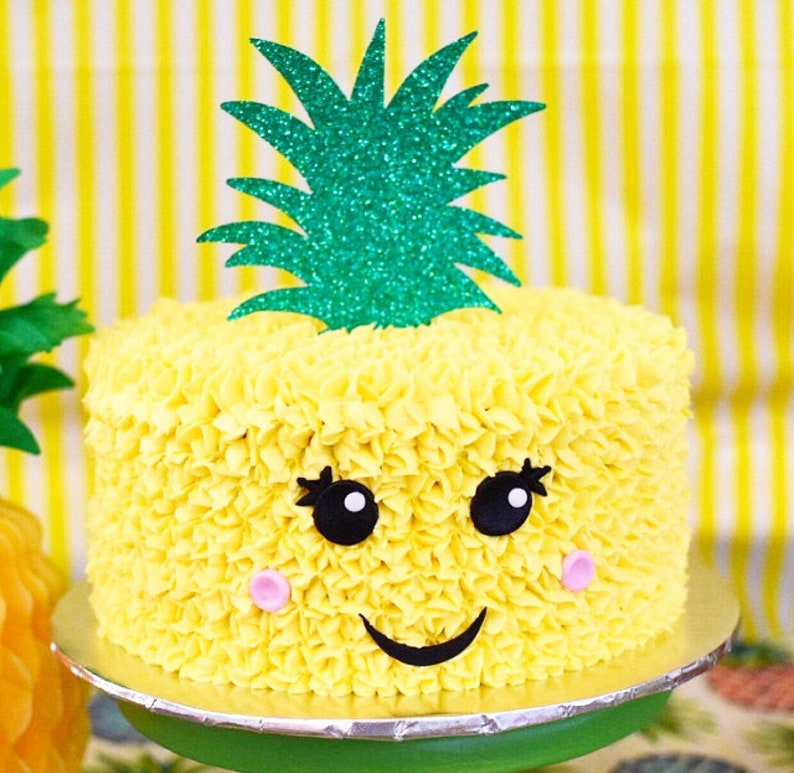 We are LOVING this Hawaiian Luau lip balms! The perfect addition to your party favor bags.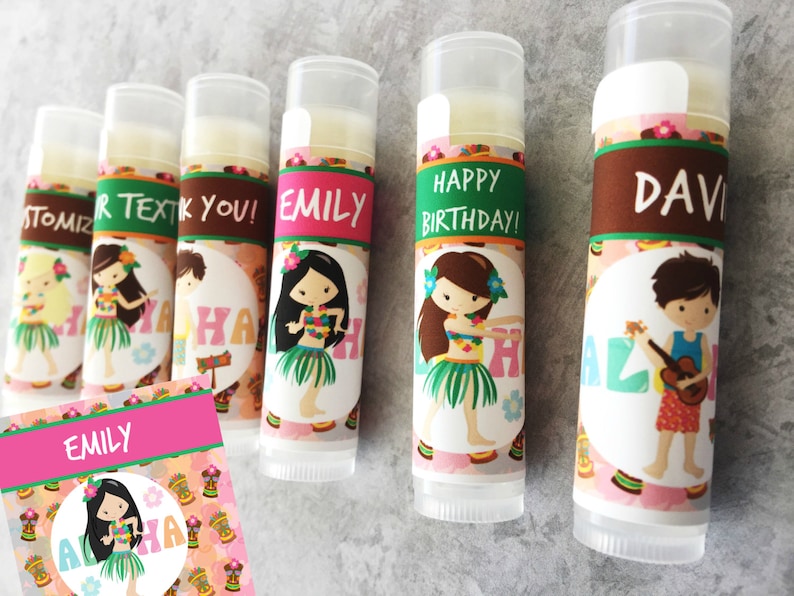 Every kid loves tattoos and it doesn't get much cooler than a flamingo tattoo! Add these to your party favor bags for a super cool touch!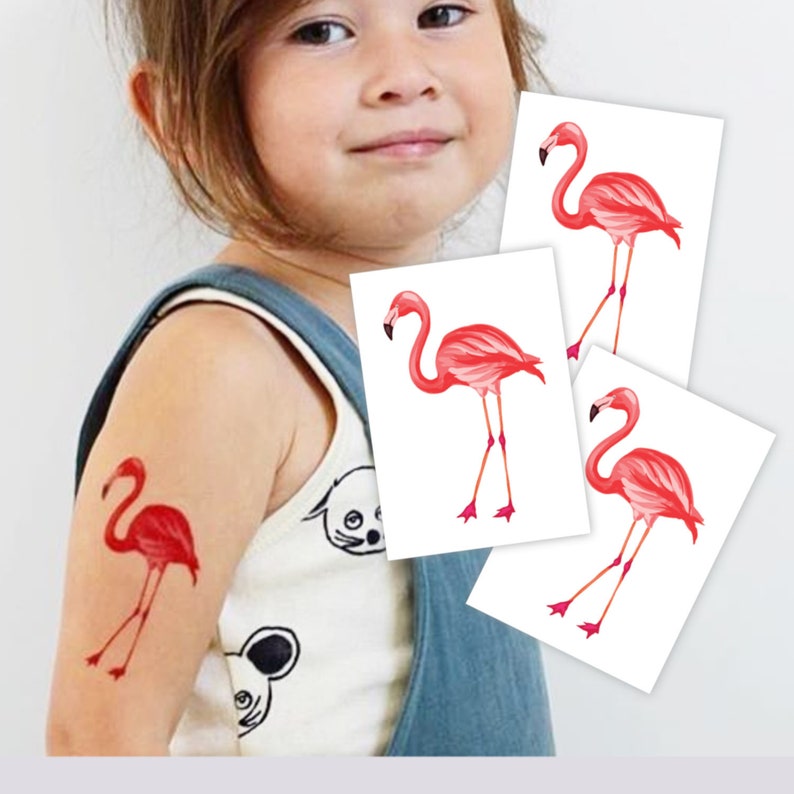 10. Girl's Tropical Beaded Bracelets
We are LOVING these party favor bracelets! Your guests will wonder how you come up with the coolest party favor gifts ever and your birthday parties will be in high demand year after year hoping for a chance to get invited and get the sweet free swag!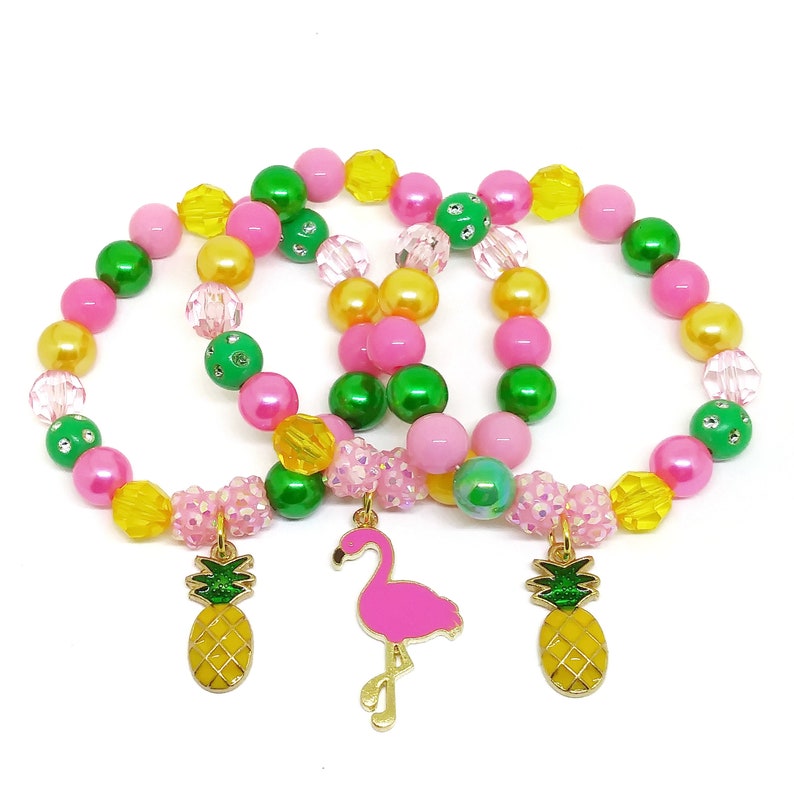 11. Flamingo Piñata 
The piñata is always one of the highlights of my kid's parties. Every kid loves getting their chance to beat something with a stick. And when the candy falls the race is on to collect the most candy! This pink flamingo piñata will have your guests tickled pink with excitement!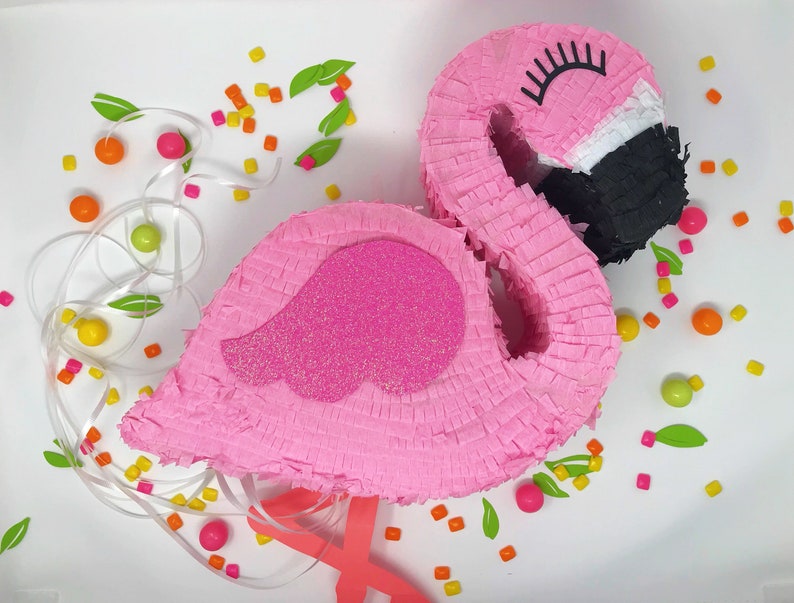 12. Aloha Party Balloons & Tassels
These are the absolutely cutest balloon and tassel decor we have found for a Luau party. Include these for a super cute touch.
Attention to detail is key to successful party decor. These wooden party utensils will add just that added touch of a Hawaiian Luau setting!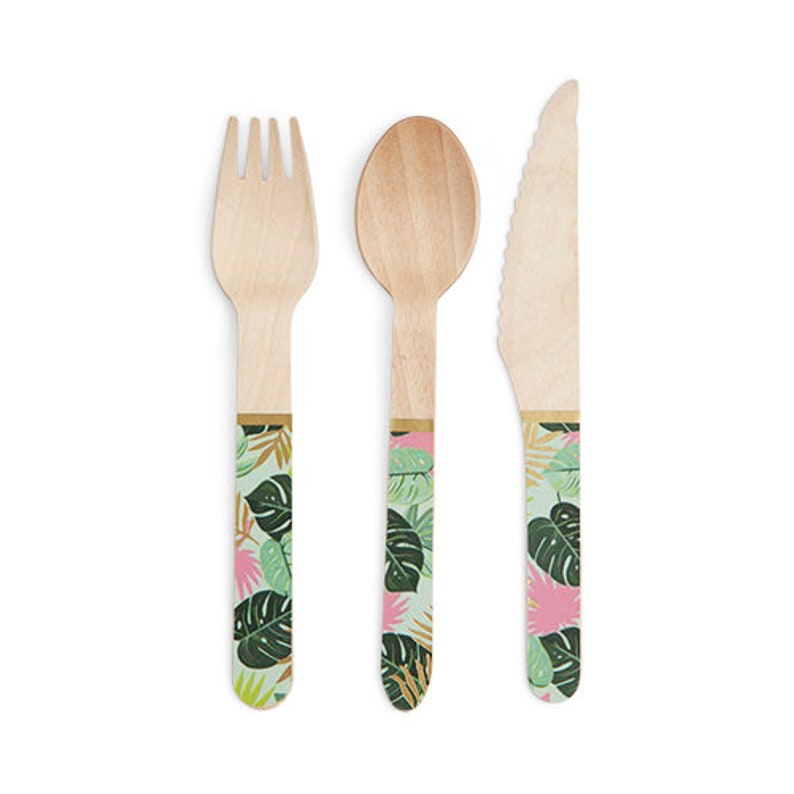 Does it get much cuter than these Pineapple Party Favor Boxes? Include all those adorable party favors we mentioned earlier along with some candy in these darling little boxes and your guests will be loving all their free swag!
Thanks for stopping by! We hope you found something you LOVE for your Tropical Luau party theme! 
Be sure to follow us on Pinterest for more party ideas and inspiration. And check out our Luau Party Pinterest Board here for lots more Tropical party ideas!
Read more
Comments
✕