Emoji Party Ideas and Inspiration
Emoji parties are all the rage right now. Both boys and girls are getting into the Emoji Party Theme!
We've gathered some totally rad Emoji party ideas, party decor, and overall party inspiration for you.
If you are currently planning an emoji party we hope you find something there that will help you in your hunt for the perfect Emoji party supplies, decor, party favors, and treat ideas.
Browse through our collection below and links are provided above each image for you to be taken directly to each item online for more information on that item.
TOP EMOJI PARTY SUPPLIES AND DECOR IDEAS:
Throw these emoji hair ties into your party favor bags. The girls will love them!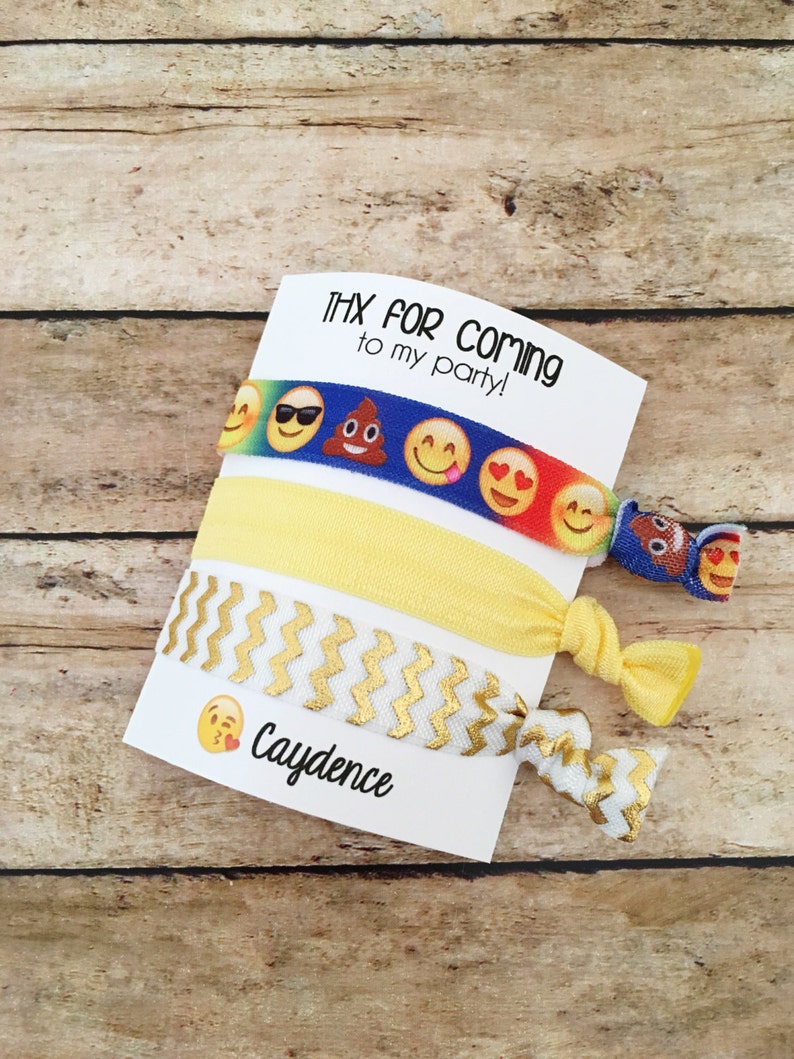 Another great emoji party favor idea for girls - emoji bobby pins!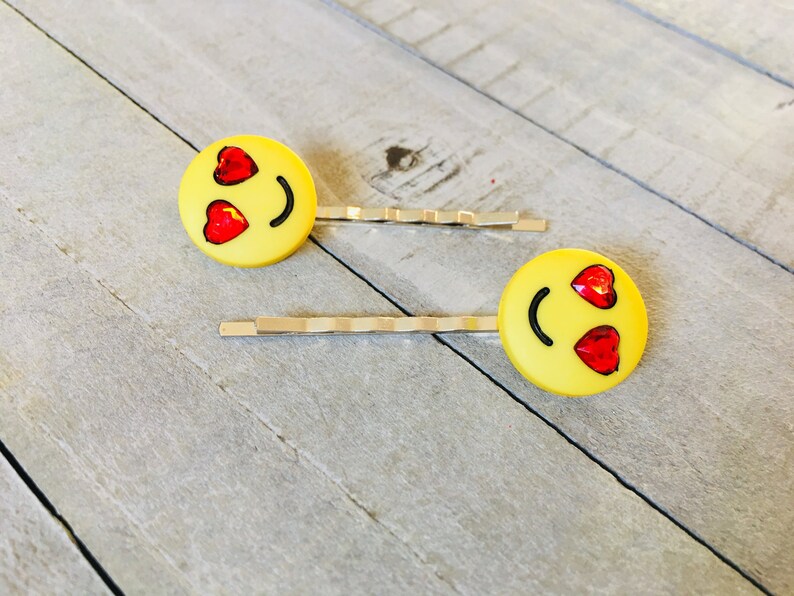 We love finding great party favor ideas - and here's another great one for boys or girls! Emoji stamps. Include one in every party favor bag!
A darling cute emoji cake topper for girls! Cakes can cost a fortune these days...for a money saving tip, customize a simple homemade cake with this topper and then throw in the adorable candles that are coming later in this post! 😉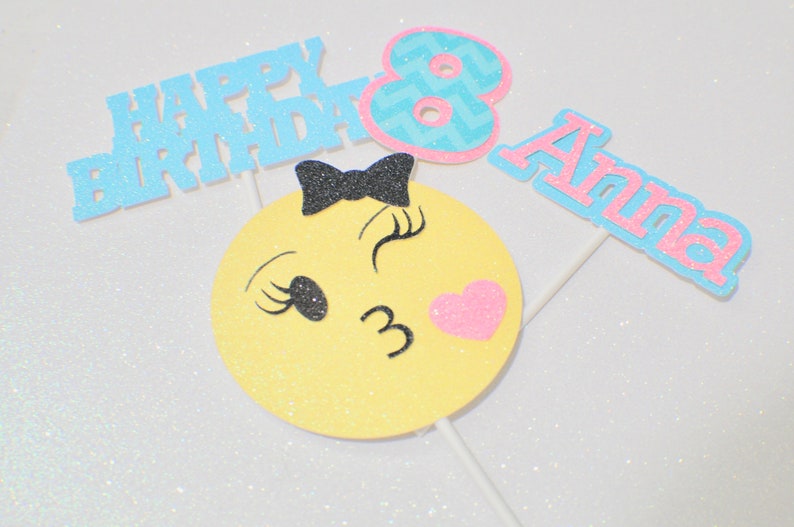 We are loving this Emoji thumbs up balloon! This one is a must!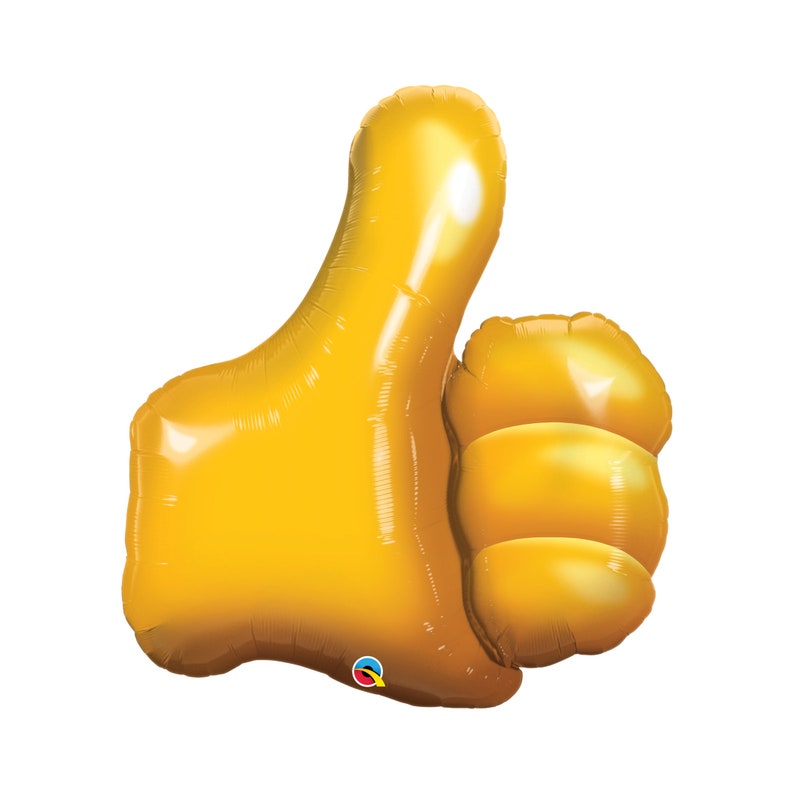 We have found tons of great party favor ideas and here's another good one. Emoji gel pens! What kid doesn't love a gel pen?
Add these SUPER CUTE emoji candles to your birthday cake or cupcakes!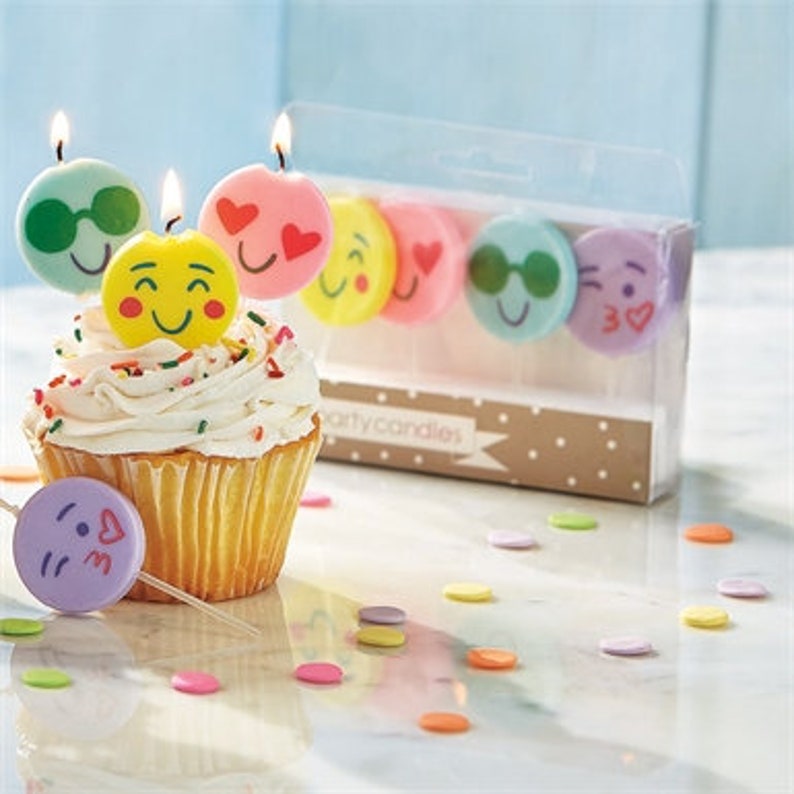 Love this emoji t-shirt for the perfect b-day outfit ensemble!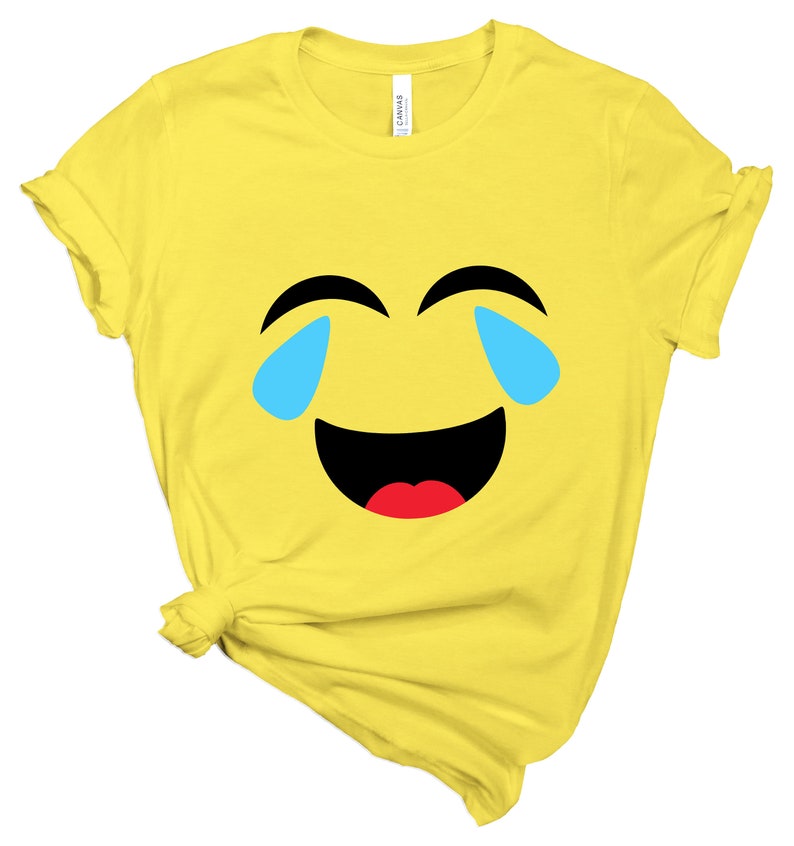 Here's a 10 pack of Emoji party balloons at a great price! 
Set up a selfie station at your party and include these super cute photo props. These are an instant download so you can print them from home at a very affordable price.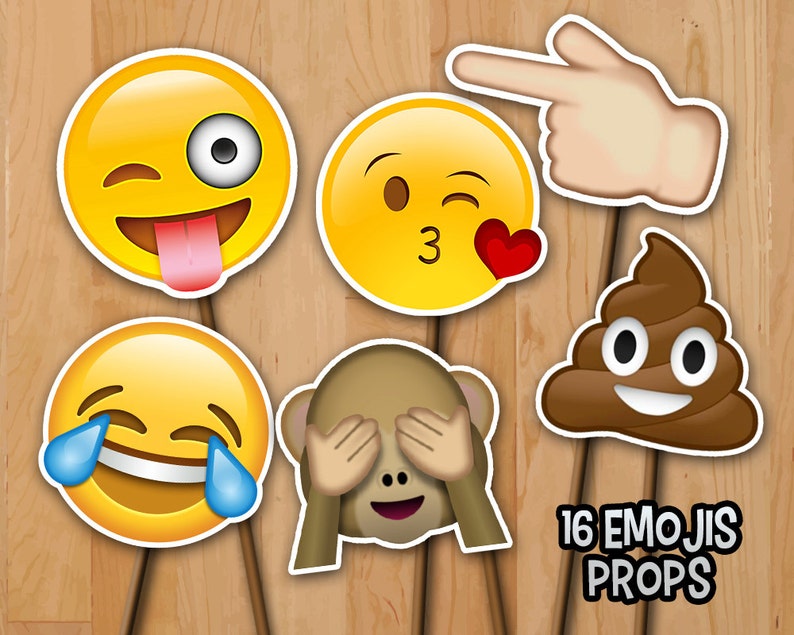 Here's a great party favor bag idea if you want something cute, yet simple.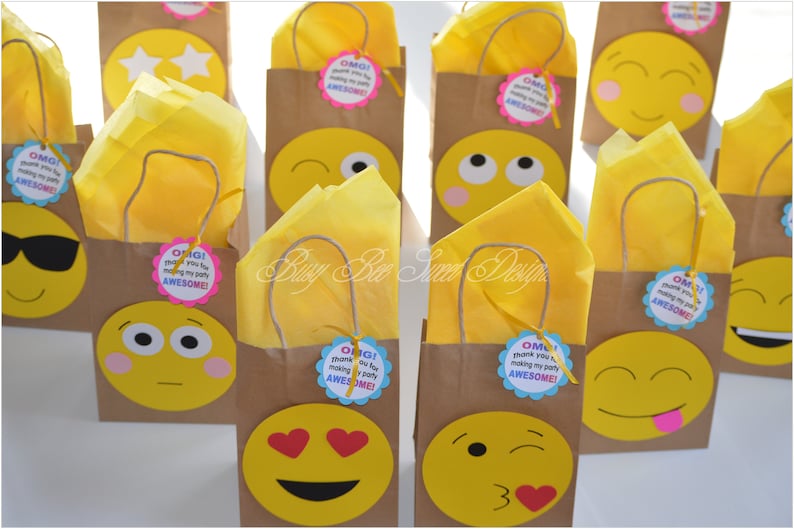 Emoji Drawstring Party Favor Bags
For a party favor bag that's a little more of a keepsake, check out these drawstring emoji bags! Pretty cool when your party favor bag is part of the gift itself! 
Mini Heart Piñata Party Favors
What a cute idea - mini pinatas! Your guests will want an invite to your parties every year when they see the awesome swag they get in their party favor bags!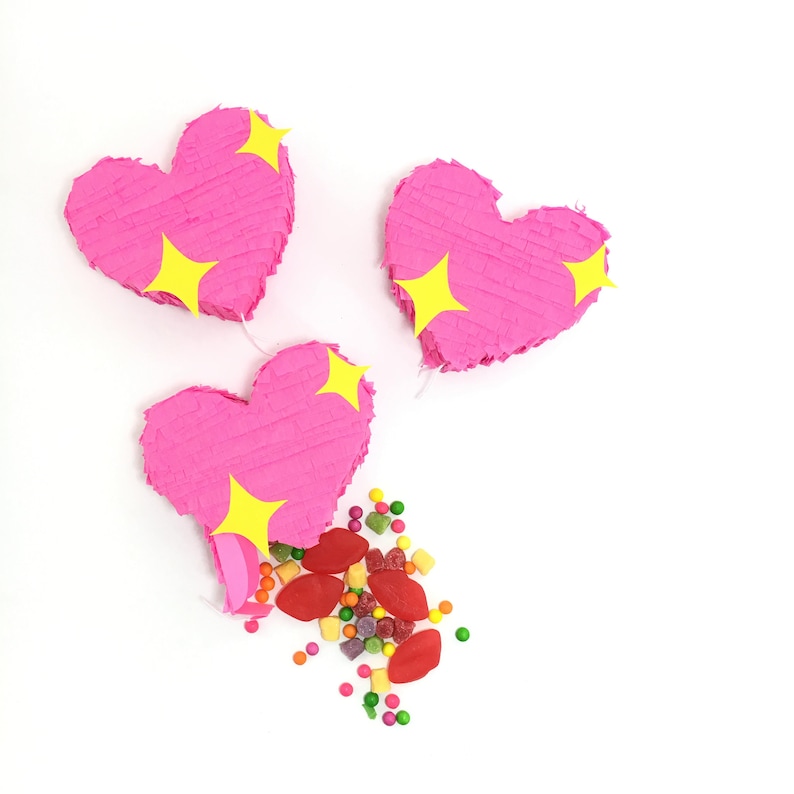 For a super cute cookie idea, check out these emoji cookie cutters!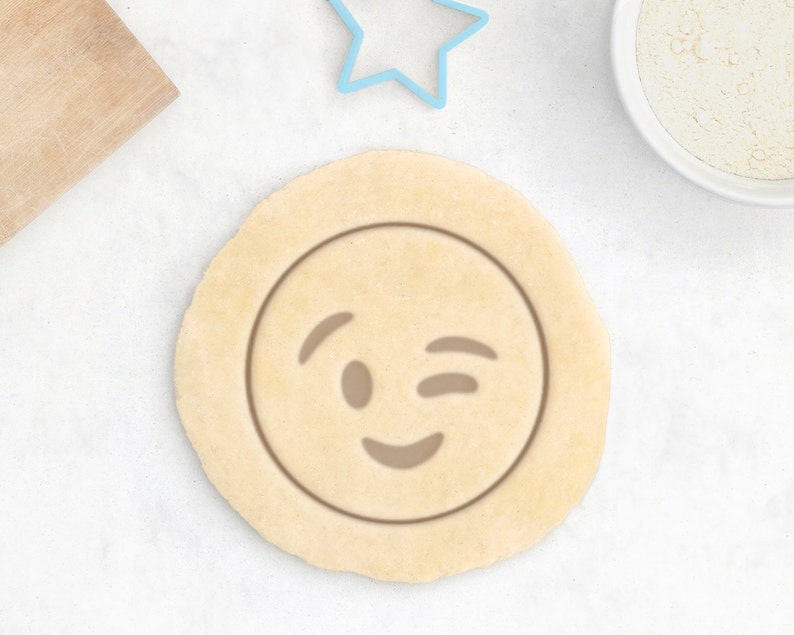 Emoji Cupcake Topper and Wrappers
Cute and affordable, this set includes the cupcake wrappers and also the cupcake toppers.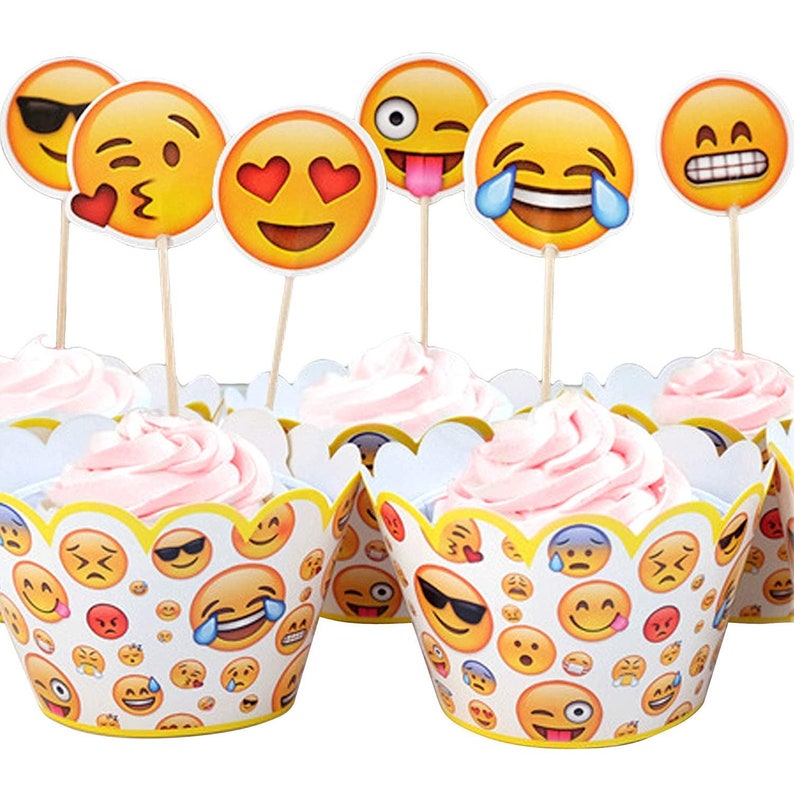 We are loving the simplicity of these adorable little emoji stickers. They come packaged on a roll.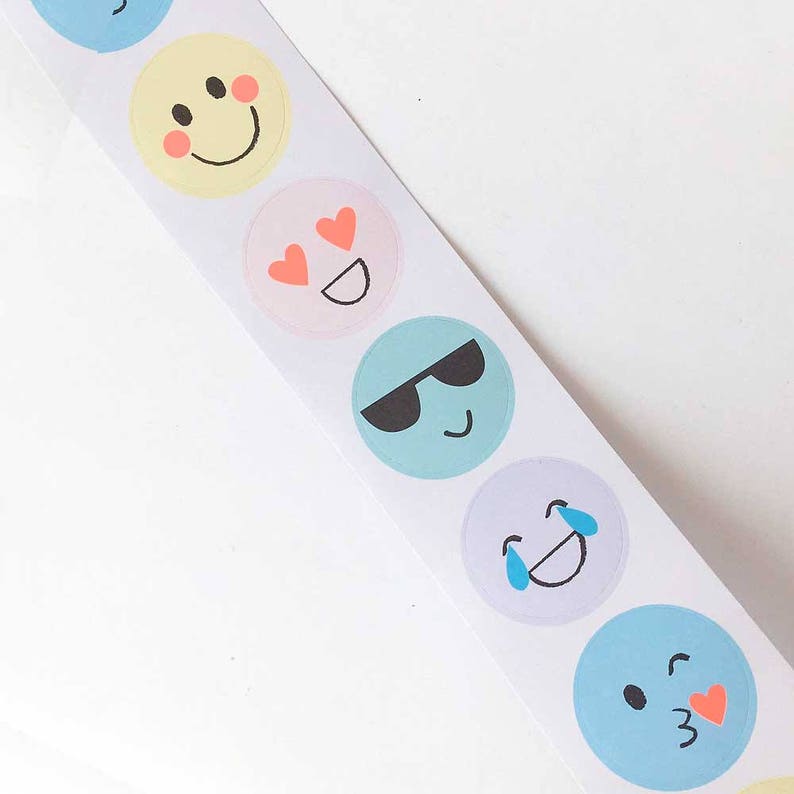 We've got yet another great party favor idea for you - emoji keychains!
If you're throwing a party for a teen this #teen cake topper is a must!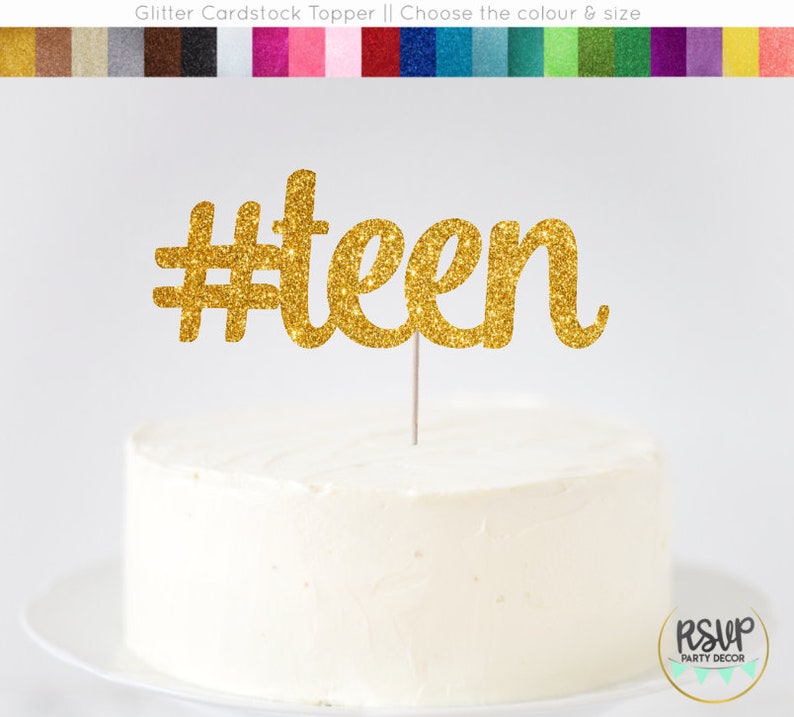 The OMG balloons are perfection for an Emoji themed birthday party!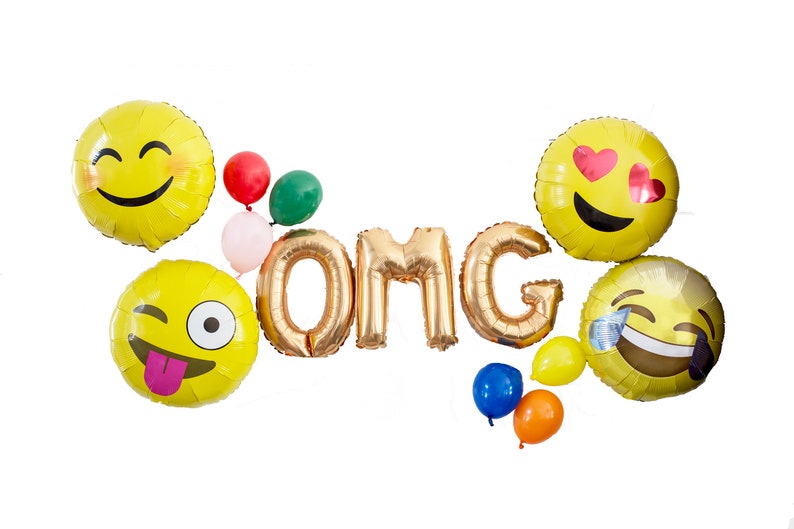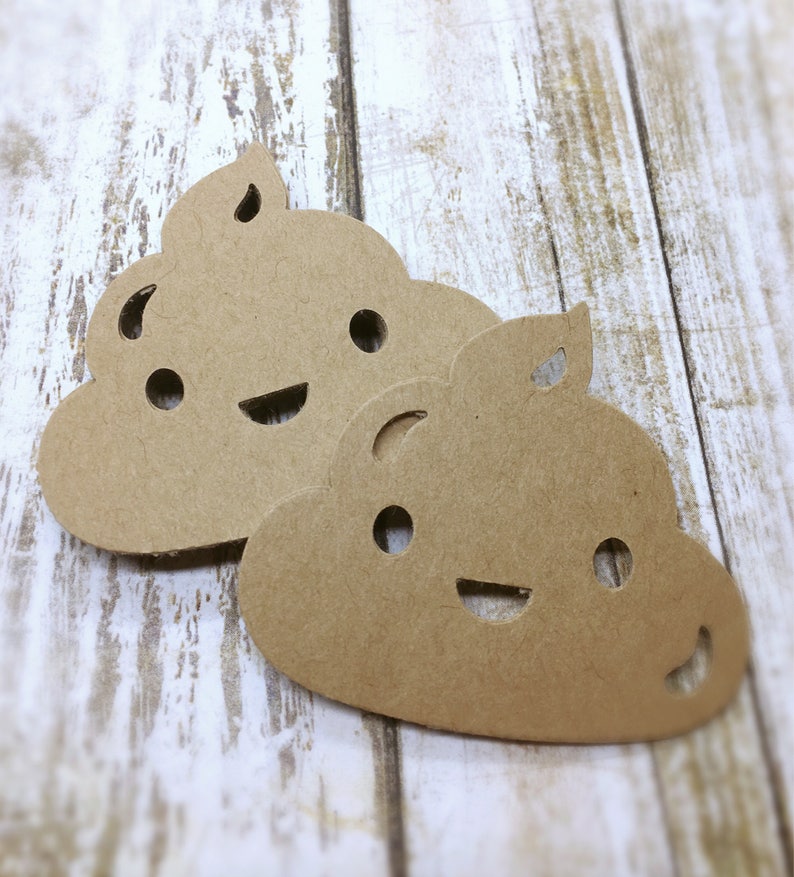 Add a touch of detail to your table decor with this colorful emoji table confetti.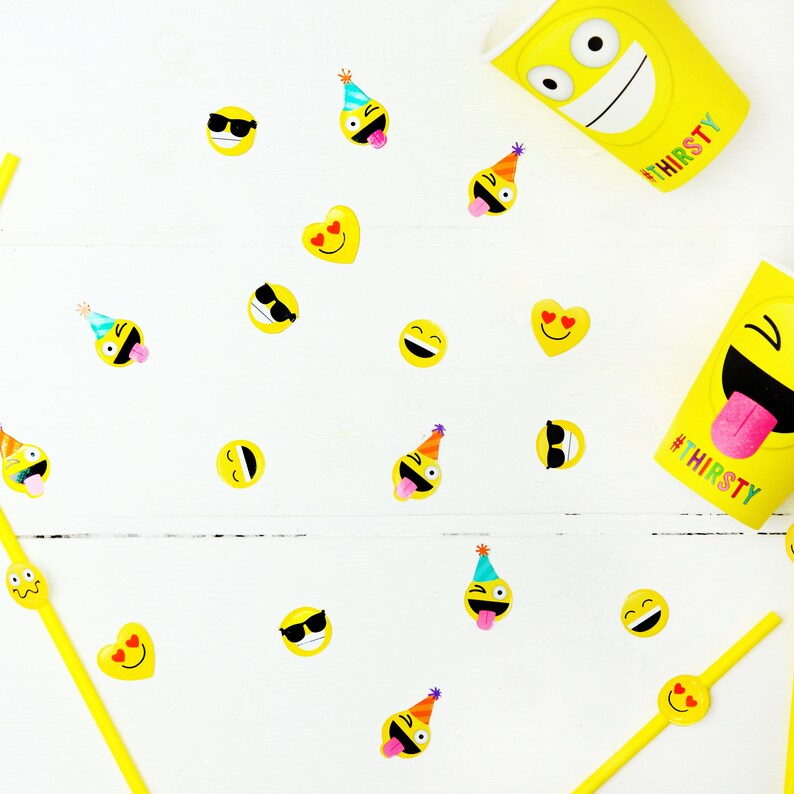 Decorate your birthday girl's hair with this emoji hair bow to complete her birthday ensemble!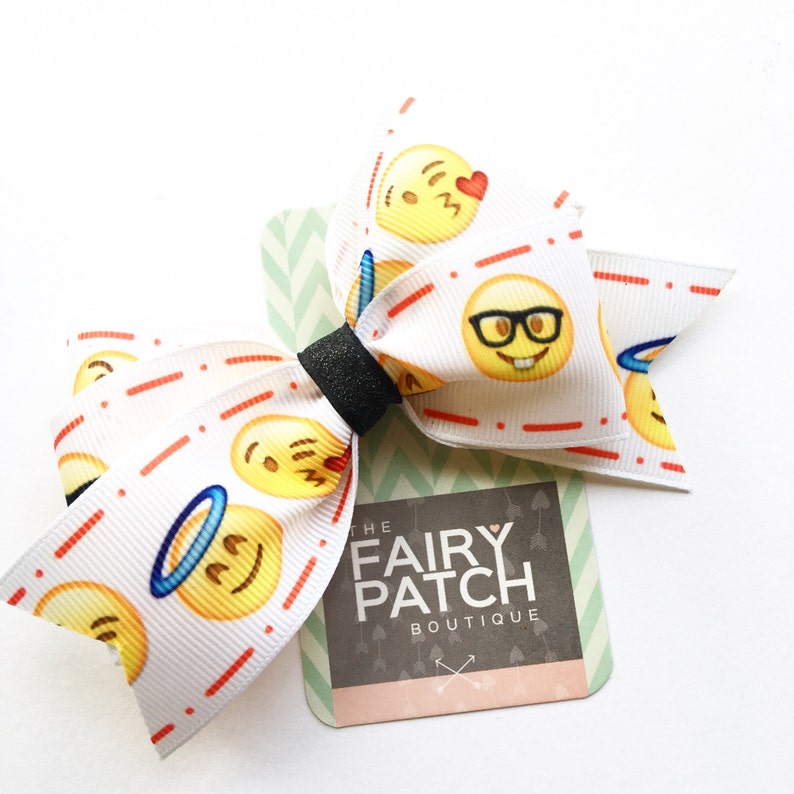 Another hair option for your birthday girl is this amazing emoji party hat! Your birthday girl will feel so special in this darling cute party hat!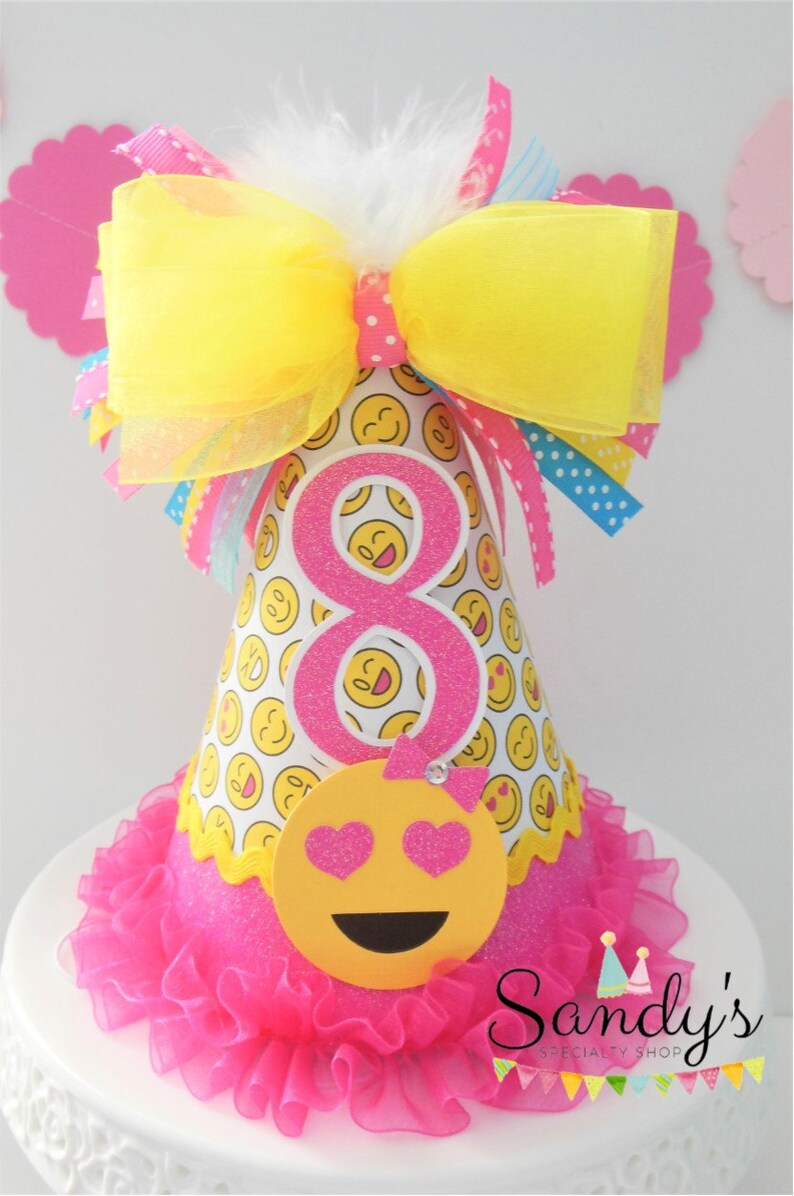 We can't get enough of the emoji balloons, and this one is no exception! Your guests will love it! 😍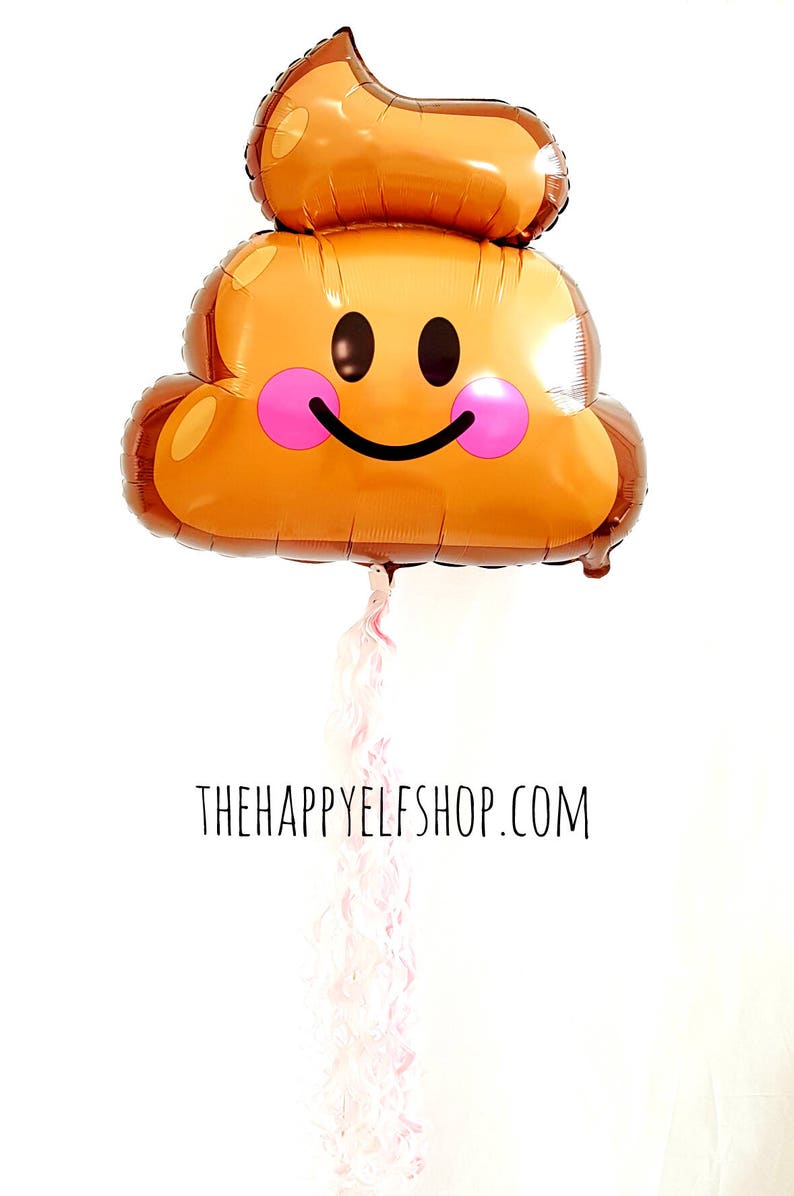 Here's another awesome cookie cutter! Emoji poop ice cream cookies!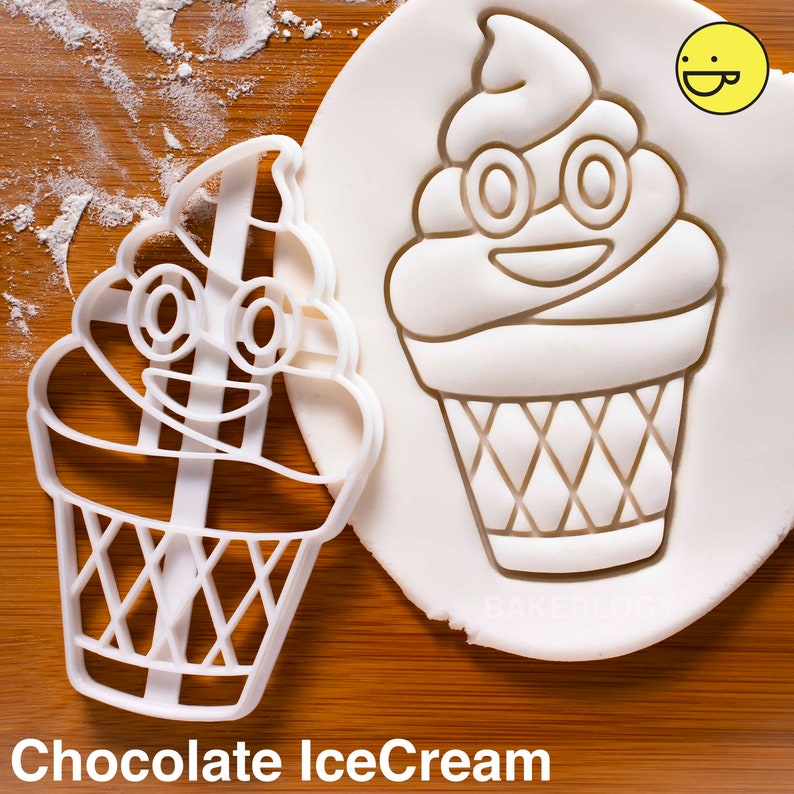 A party isn't a party without a piñata! We are loving this colorful poop piñata!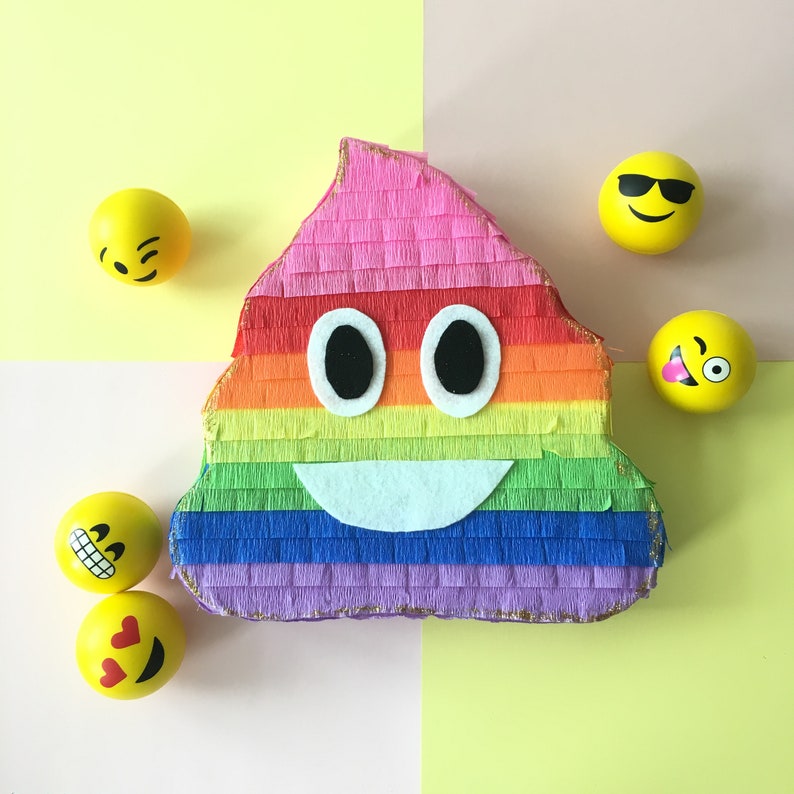 If your party is for a birthday girl, she might love this emoji piñata with a pink hair bow!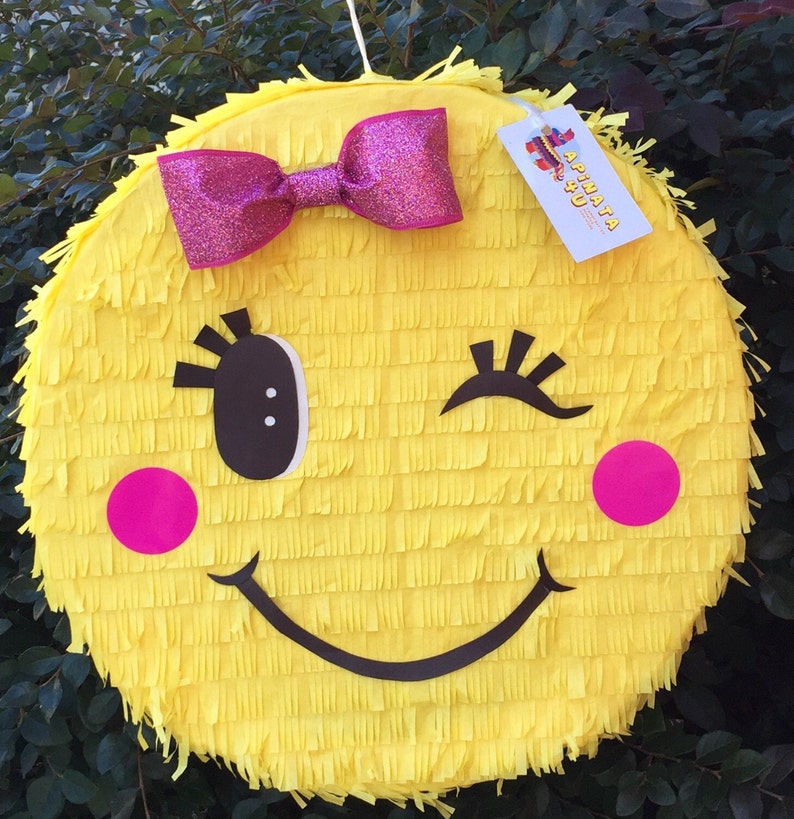 Of all the birthday banners we browsed, this one stood out by far! We love the unique shape and design. Absolutely perfect!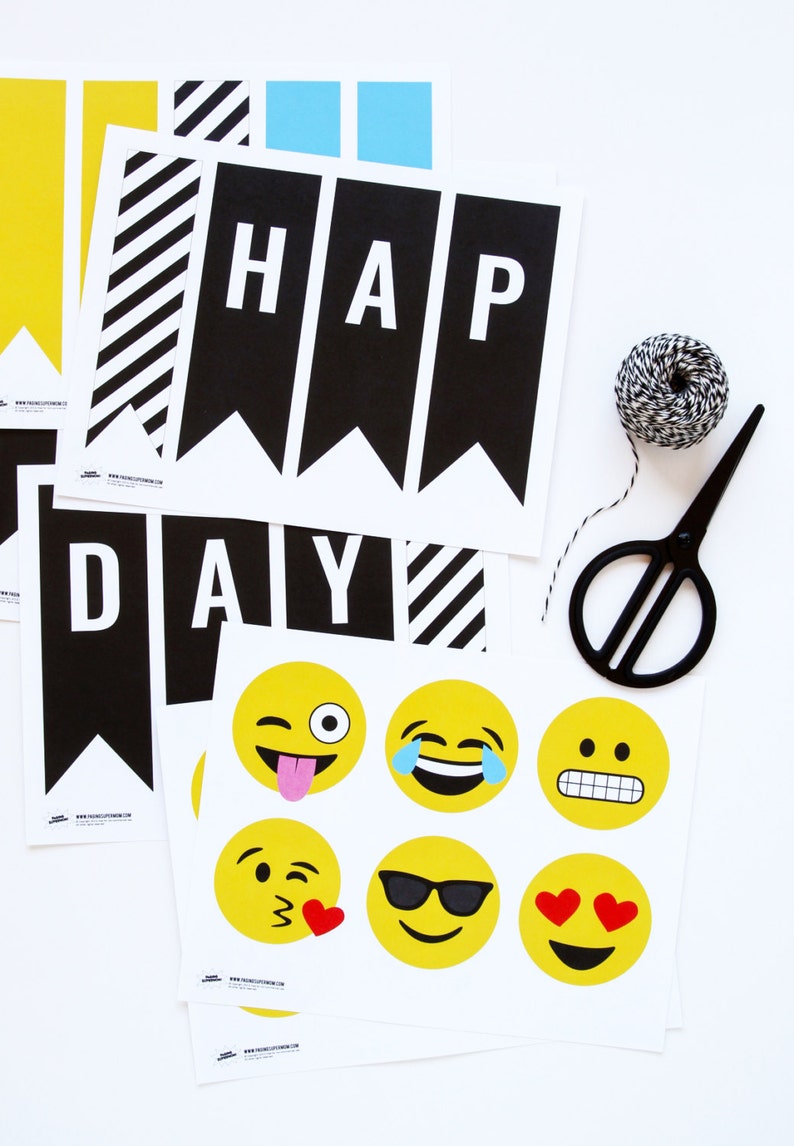 Emoji Texting Party Invitation
We found several invitations we loved, but have included a few of our favorites here. This was our favorite "texting style" emoji birthday invitation.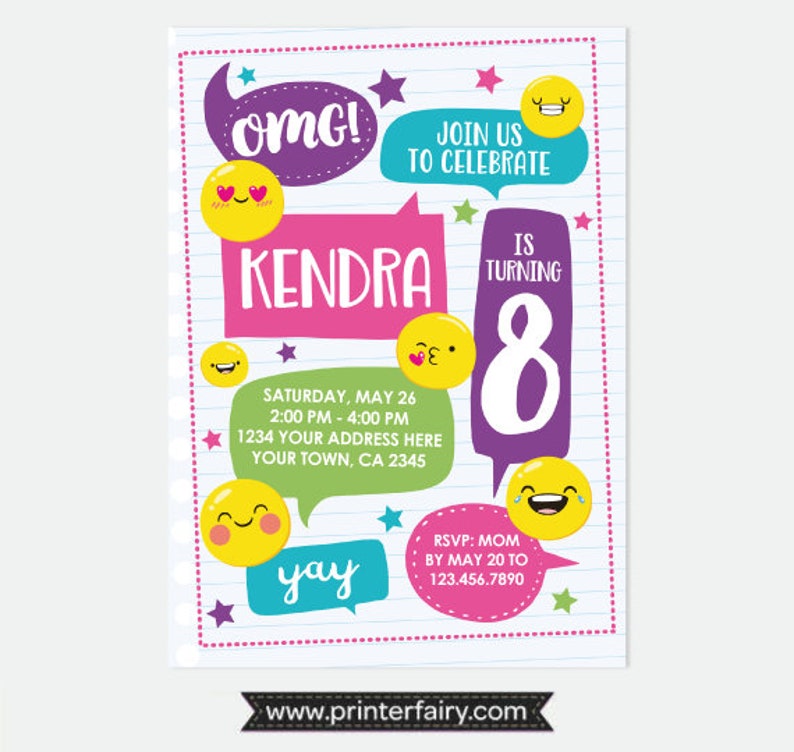 Here is another of our favorite emoji birthday invitations. We loved that it was a circle shaped invitation - very creative.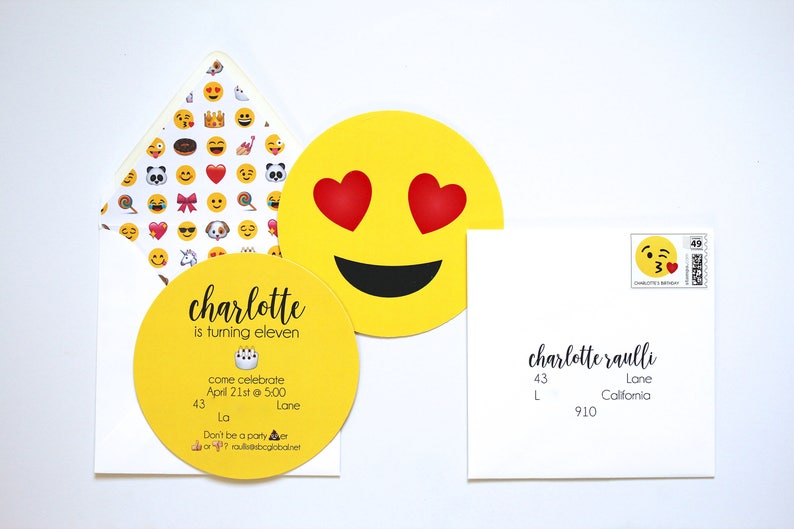 We hope you found something here you like and can use for your own Emoji themed birthday party.
For more Emoji party ideas, check out our Emoji Pinterest Board! 
And be sure to follow us on Pinterest for tons of party ideas and inspiration!
Read more
Comments
✕